how do i transfer everything to my new phone
How to Transfer Apps and Data to a New Phone
It's pretty easy, as long as you're not switching teams.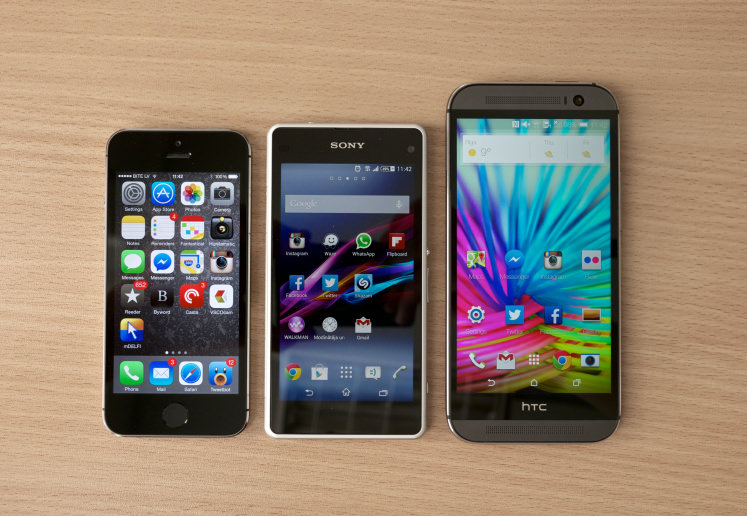 You just got a new smartphone, and now you're ready to set it up—great! If you're worried about transferring all your apps and data to your new phone, don't fret, we'll walk you through the whole process.
Most carrier stores (and even Apple Stores) can walk you through the process in person, but if you'd rather take care of it on your own, just follow the steps below. Depending on whether you're upgrading to a new Android phone or an iPhone, or changing operating systems, the steps will be slightly different. Click on the corresponding link below for detailed instructions.
From Android to Android
From iPhone to iPhone
From Android to iPhone
from iPhone to Android
---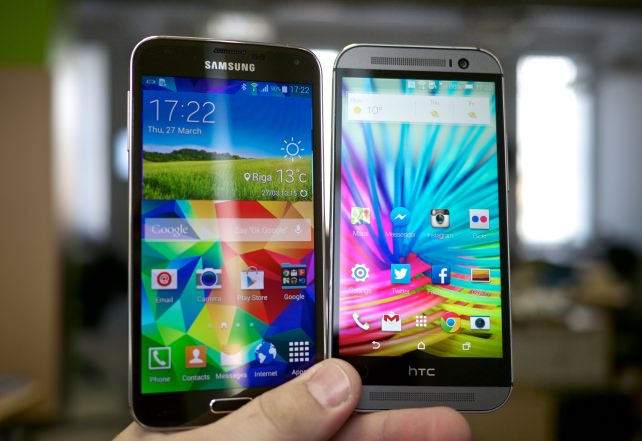 Android to Android
Thanks to Google's cloud services, it's dead simple to transfer all of your apps and data to a new Android phone, especially with Android 5.0 Lollipop.
Major Android manufacturers also often include custom migration tools in their phones. For example, Samsung offers its Smart Switch app, while Motorola has its own Migrate tool.Lollipop has two new migration tools that make themselves available when you set up your new Android phone: Tap & Go and Get Your Apps & Data. You can run through either in a matter of minutes.
Tap & Go
This new Android feature relies on NFC to initiate a data transfer between your old Android phone and your new one. Once you've selected "Tap & Go" while setting up your new phone, you simply need to unlock your old phone and turn on NFC.
Tap the two phones together, and a data transfer prompt will appear on the screen of your old phone. Select "Okay" and the transfer will begin. A message will appear on your new phone when the process is complete.
Get Your Apps & Data
If your old phone doesn't have NFC, skip the "Tap & Go" feature and use this method. Once you set up your primary Google account, you'll be prompted to restore your new phone with a backup from your old one.
If you aren't offered any backups, we recommend checking to make sure that your old phone has been backing up and syncing app data to Google's cloud.
You can check by going to Settings > Personal > Backup & reset. Make sure "Backup my data" is enabled. As for app syncing, go to Settings > Data usage, tap on the three-dot menu symbol at the top right of the screen, and make sure "Auto-sync data" is turned on.
Once you have a backup, select it on your new phone and you'll be offered a list of all the apps on your old phone. Then you can choose whether you want to restore them to your new phone. Some apps might not appear if they don't support app syncing, but you can just re-download them from the Play Store.
Photos, Files, and More
While the methods above will transfer your apps and data, they won't send any of your locally stored photos, videos, or files. As a workaround, Google recommends you use Google Photos and Google Drive to upload everything to the cloud from your old device.
To backup your photos, go to Google Settings > Google Photos Backup and enable it. Be aware that there are length restrictions on videos if you upload them at "High quality" instead of their original size.
For other files, you can go into the Google Drive app, tap the "+" button at the bottom right of the screen, and then hit "Upload." Here you can choose to upload files from your device using a simple file browser.
Once you've uploaded everything, all you need to do is set up Google Photos and Google Drive on your new phone. Everything will be available on your new phone, and you'll be able to access your personal files from just about any other device you own. Welcome to the cloud!
---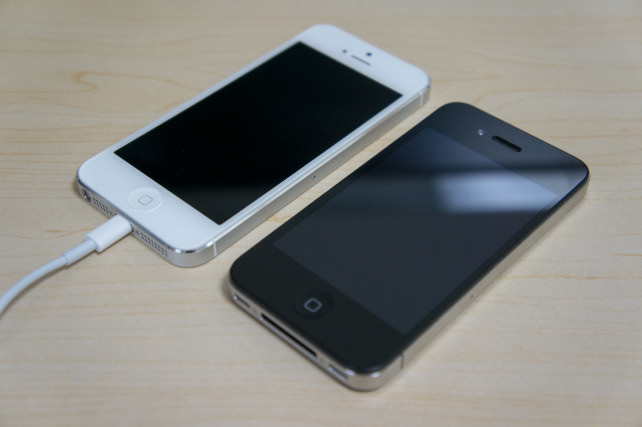 iPhone to iPhone
If you're upgrading to an iPhone 6 or 6 Plus, the migration process is actually quite painless thanks to iCloud.
Before starting up your new iPhone, check your old one to make sure there's a recent iCloud backup. To do so, go to Settings > iCloud > Backup. If the backup isn't new enough, you can tap "Back Up Now."
Now you can begin the setup process on your new iPhone. After you enter your iCloud account information, you'll be prompted to either restore from a backup or set up the phone as new. Choose to restore from a backup, and make sure you choose the right backup from your old phone. Voila! Your new iPhone will be populated with all the content from your old one—pictures and all!
---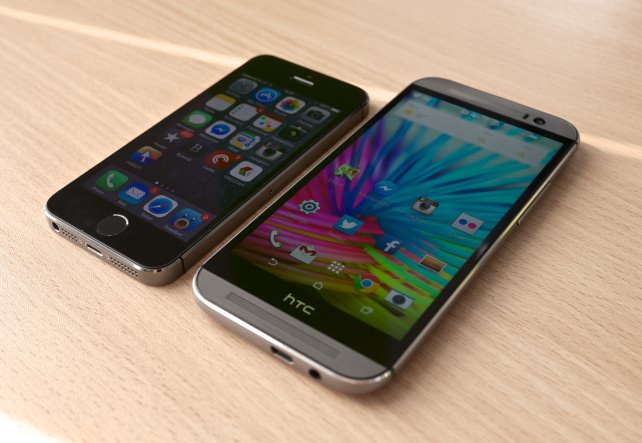 Android to iPhone
So you're sick of Android and want to jump ship to an iPhone? It's pretty easy thanks to Apple's foray into creating Android apps. With iOS 9, Apple introduced its Move to iOS appfor Android that will shuttle the majority of your content to an iPhone and even install the iOS versions of Android apps.
You can find out more about the app on Apple's Switch to iPhone page and download it on Google Play. Once installed, Move to iOS will transfer calendars, contacts, email accounts, message history, photos, videos, and bookmarks to your new iPhone.
However, if you would prefer to use Google's iOS apps for Gmail, Google Calendar, and Google Photos, there's not much of a point in transferring over most of this data. The only things that Google's iOS apps won't transfer over from your Android phone are text message history and any other media or data that is stored locally, making Move to iOS the easiest solution for that type of scenario.
Music
If all of your music is stored in Google's cloud, the easiest solution is to download the Google Music app for iOS. Simply download it and sign in with your Google account to get access to your entire library.
If you stored all of your music locally and want to transfer it from Android to iOS, you'll need to use iTunes on your computer. Connect your Android phone to your computer, then offload all your music files, import them into iTunes, and sync them to your new iPhone.
Apps
Thanks to the Move to iOS app, all of the iOS equivalents of the free Android apps you've downloaded will be added to your iTunes Wish List. You can find the Wish List by tapping on the menu button on the top right of the screen when you first open the App Store app. From there, you can select the apps you want to download. Unfortunately for Android apps you purchased, you'll need to buy them all over again.
---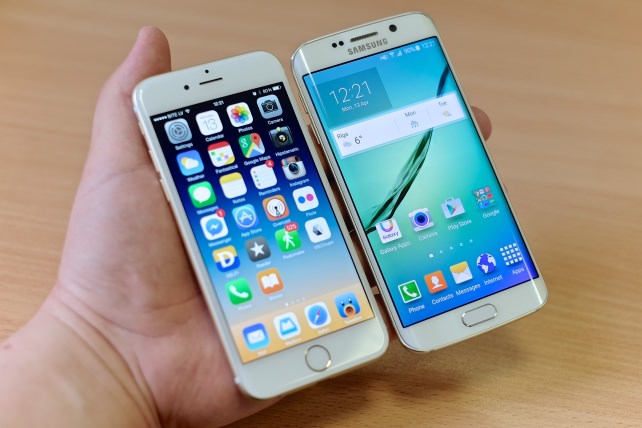 iPhone to Android
If you're reading this section, you're probably sick of Apple's walled garden and have decided to get an Android phone. But just like switching from Android to iOS, it's a pretty complicated process to actually make the move.
Google doesn't have an automated transfer app like Apple's forthcoming Move to iOS app, but if your new Android phone comes from a major manufacturer like Samsung or Motorola, odds are the company has an app that will get you most of the way there.
In fact, Samsung's Smart Switch transfer tool will even find the Android equivalents of iOS apps and help you download them. But if your phone manufacturer doesn't offer such an app, you'll have to transfer everything manually.
Disable iMessage
This is extremely important. If you don't disable iMessage on your iPhone, your text messages might end up going to your old iPhone instead of your new Android phone.
To disable iMessage, first go to Settings > Messages on your iPhone and turn off iMessage. Apple also recommends shutting off FaceTime. If you want to make the change permanent, you can de-register your phone number from iMessage by using the tool found on this page.
Email, Contacts, Calendars
While iOS allows you to easily set up Gmail and Google Calendar, Android requires you to manually set up iCloud email and calendars, or use a third-party app like Microsoft Outlook.
To set up an email account in Android, go to Settings > Add account. From there, choose either Google (for a Gmail account) or Email for any other account, including iCloud. You will then need to enter the server and port information for your email provider.
Although Apple recommends Copy My Data for transferring contacts and calendars from Android to iOS, the app also works for doing the reverse.
For contacts and calendars, you'll need to either use a third-party calendar or contacts app, or transfer them over to your new Android phone. Google [outlines the transfer process](https://support.google.com/android/answer/6193424?hl=en), but it's pretty cumbersome. We recommend using [Copy My Data](https://play.google.com/store/apps/details?id=com.mediamushroom.copymydata). Although Apple recommends Copy My Data for transferring contacts and calendars from Android to iOS, the app also works both ways. Simply download the app on your old iPhone and your new Android phone, connect them both to the same WiFi network, and transfer the data. ### Photos, Videos, Music When it comes to transferring photos and videos, there are really only two options. You can use Copy My Data, or you can back them up to Google Photos.
If you want to go the Google Photos route, you'll need to download the iOS app onto your old iPhone and back up all of your photos and videos from there. To do so, tap the menu button, followed by _Settings > Back up & sync_. Once all of your photos and videos have finished uploading, you'll find them in the Google Photos app on your Android phone. If you want to get all of your iTunes music onto your new Android phone, you'll need to either upload it to Google Play Music using the Music Manager app, or wait for Apple to release Apple Music for Android later this year. Google Music Manager is quite user-friendly. Simply download it to the computer that hosts your iTunes library and select the option to upload your entire iTunes library. Once that's complete, you should have access to your entire collection from the Google Play Music app. ### Apps Unless you're using a really robust transfer app like Samsung Smart Switch, there is no automated way to get Android equivalents of your iOS apps. Instead, you will have to search the Google Play Store for them and download them one at a time, paying as you go.